Take financial planning and analysis to the next level
Bust data silos, connect finance with operations, automate variance monitoring, and get real time insights from your FP&A process
Spreadsheets, legacy technology, and Essbase are still the backbone of FP&A processes for many organizations. But with increasing data volumes and faster-paced business decision-making, it becomes increasingly difficult for overstretched finance teams to deliver accurate plans in a timely manner. Board's flexible financial planning & analysis software offers a transformational alternative, unifying data from across the business to create a single version of the truth for all analysis and planning activities.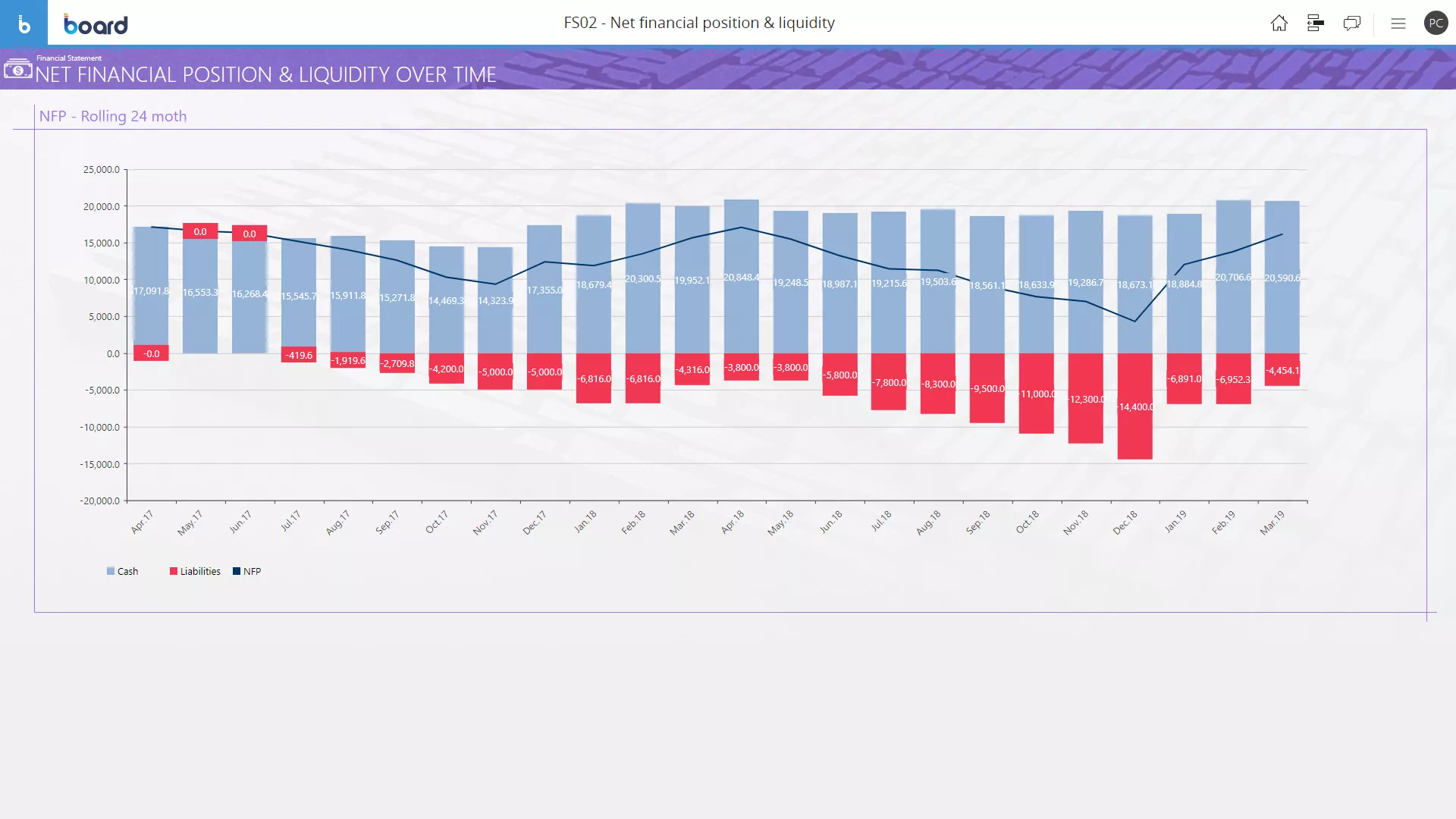 Move from FPA to xPA (Extended Planning & Analytics):
Manage all your financial planning, reporting, and analysis in one place
Board combines enterprise-wide financial planning, budgeting, and rolling forecasting with self-service analysis, dashboarding, and reporting – all on a single cutting-edge platform which supports decision-making in the Office of Finance.
Streamline enterprise-wide budgeting, planning, and forecasting
Seamlessly integrate planning, simulation, and analysis
Ensure data reliability and integrity
Eliminate the disconnect between finance and operations
Minimize manual data collection and reconciliation
Enhance workflow and automation
Automatically collating the latest information from every department and integrating different planning phases, Board makes it easy to extend financial planning down to the smallest operational detail while always relying on a single version of the truth, eliminating longstanding data assembly and reworking activities.
Integrated workflow management enables you to quickly define planning steps and approval cycles, while a drag-and-drop interface empowers you to effortlessly customize the process to your organization's needs, maintain good financial practices, and achieve a robust, efficient, collaborative FP&A operating model.
---
Ensure scalability and geo-flexibility
Inherent multi-language and multi-currency support lets you bring applications closer to users around the world, while an Azure-hosted Cloud environment offers the scalability required to support enterprise-scale planning and analysis. With Azure present in 54 regions and 104 countries, you can easily preserve data residency, choose from a range of comprehensive compliance and resiliency options, and benefit from geo clustering to eliminate latency issues when there is a need for superfast performance worldwide.
---
Drive collaborative decision-making
Enhance collaboration across the FP&A processes by allowing people to work together on shared analysis while interacting in real time through embedded chat. Easily define virtual teams to discuss their findings, explore new insights, and make super-quick collaborative decisions based on a validated, up-to-date, holistic view of enterprise data.
All the financial planning and forecasting tools you need in a single platform
Make light work of delivering comprehensive financial plans through a financial planning software solution which supports the entire process, from traditional planning activities to more sophisticated driver-based planning and zero-based budgeting, thanks to its native data and business modeling capabilities.
Take an integrated approach, connecting financial planning with strategic and operational planning

Exploit platform data and business modeling capabilities, planning all financial measures:

Through a driver-based approach, allowing for full integration with strategic initiatives, operations processes, and key operational value drivers
Along any dimension which is relevant for the organization, such as business unit, product family, customer type, channel, or geographical area

Coherently manage planning at different levels of corporate structure

Take advantage of native business rule capabilities, driving planning activities:

At single legal entity level
At group level, leveraging different consolidation criteria (i.e. integral, proportional, book value, and cost) and automatically deploying consolidation activities (i.e. management of intercompany transactions, currency reserves, consolidation reserves, equity sterilization, and minority items)

Effectively accomplish planning activities across any time horizon

Exploit fully customizable calendar features, native to the platform, which enable:

Automatic consolidation of financial planning documents built up with different calendars
Accomplishment of financial plans for any time horizon, ranging from 3-5 years for traditional business plans, one year for standard budgets, quarter/month for rolling revised budgets (with relative calculation of YTG figures), and weekly/daily for rolling short-term forecasts

Plan revenues and expenses with the utmost flexibility

Accomplish revenue, expense, margin, and profit planning within the corporate P&L:

Along whichever key value driver is distinctive for each type of business model
Following a top-down or bottom-up methodology
According to an order-driven or inventory-driven business approach
Drillable down to multiple dimensions and hierarchies
Accompanied by market sizing projections of the reference sector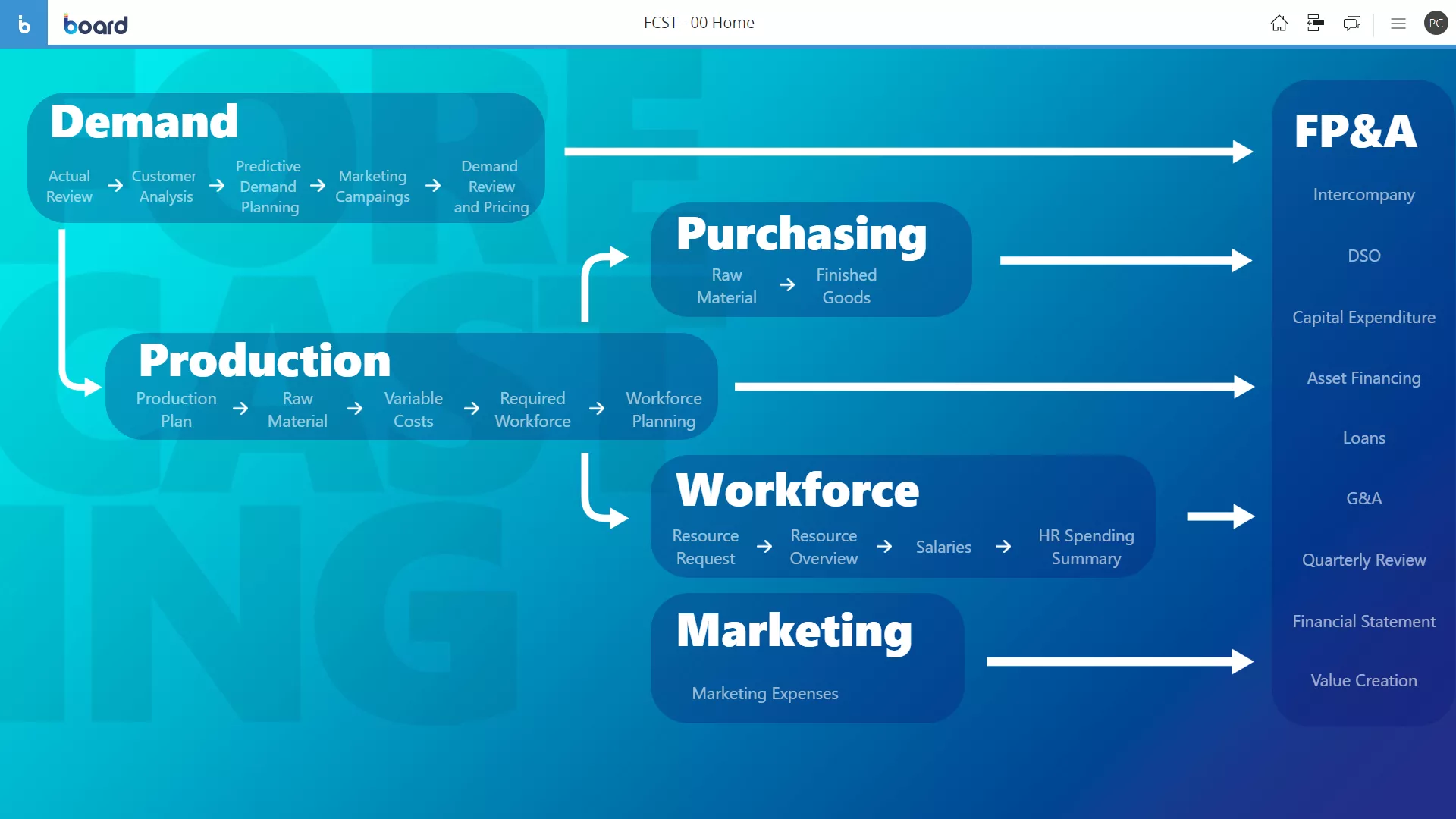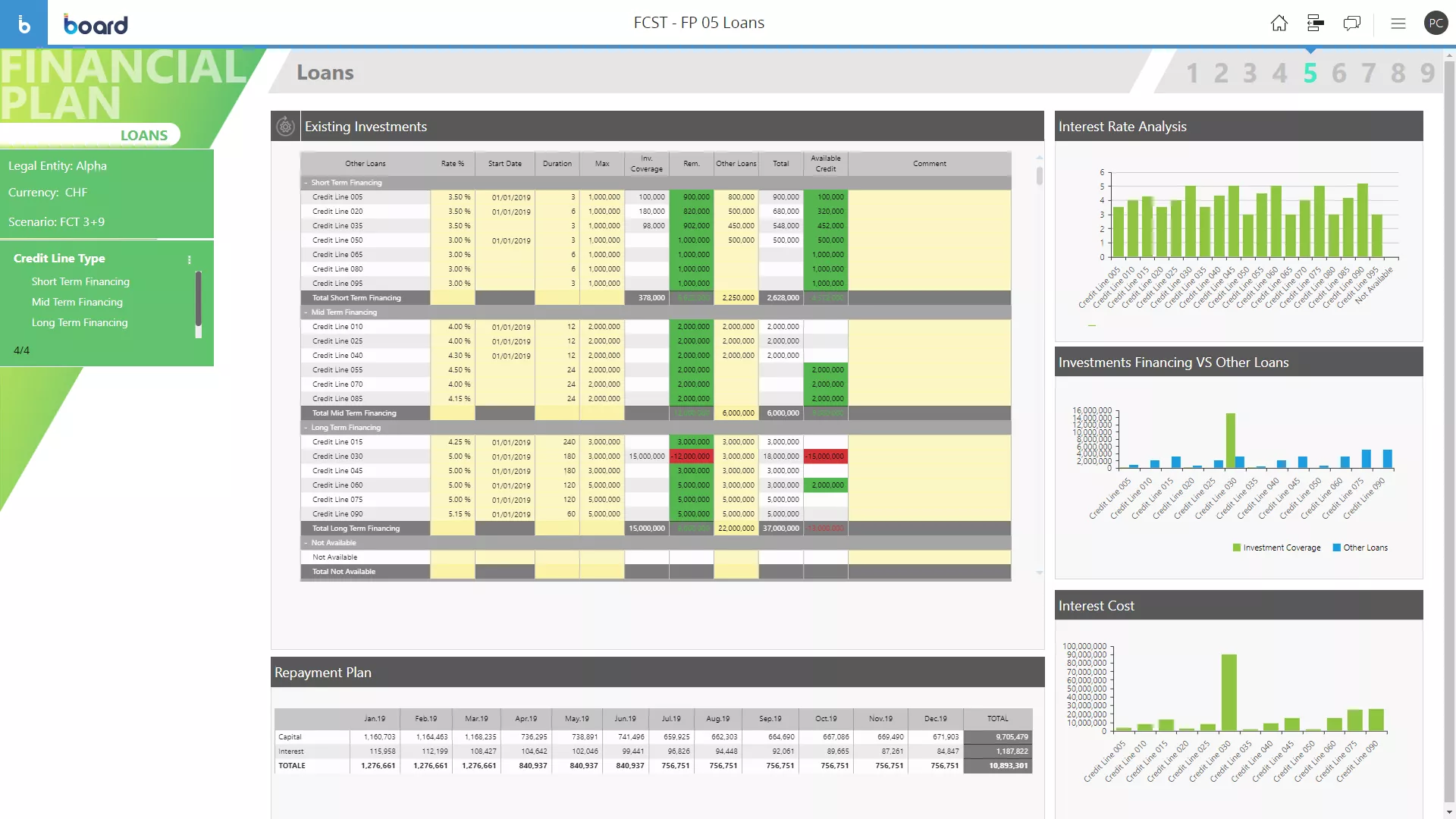 Easily acknowledge capital requirements

Fine-tune balance sheet planning, allowing for capital allocation across legal entities, consolidation perimeters, business units, and specific drivers relevant to the corporate business model, in terms of:

Gross fixed assets, net fixed assets, amortization funds, capex, and amortization projections
Net working capital split by account receivables, account payables, and inventory projections

Quickly identify financing needs

Fine-tune balance sheet planning, allowing for capital structure target accomplishment, in terms of:

Net financial position projections split by credit facility
Book value projections split by nominal capital, reserves, retained earnings, and earnings

Accurately understand the ability of the business to generate cash

Conceive cash flow planning where all factors affecting cash position, such as P&L profitability, capex management, net working capital management, and financial management, are detected and properly represented

Gain clarity over your corporate value creation capabilities

Generate projections relative to dedicated indicators such as ROCE and spread between net tax ROCE and cost of capital

Understand your corporate financial sustainability

Calculate projections of dedicated indicators such as D/E, NFP/EBITDA, and EBIT/net interest, and easily calculate any other KPIs
Customer success story: Volkswagen México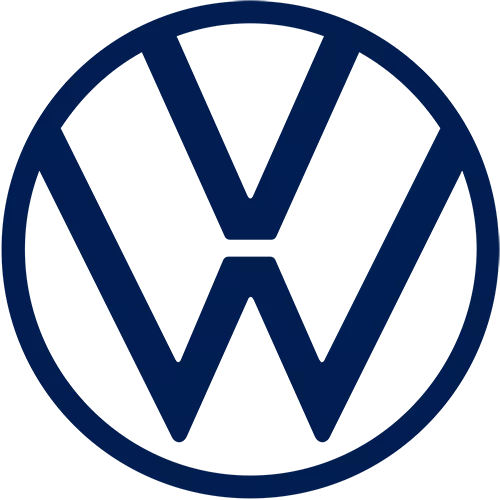 Driving FP&A efficiency
Volkswagen Mexico's Office of Finance reports that the tremendous improvement in processes, accuracy, and visibility of the finance strategy, combined with cost savings and improved accuracy of their planning data, has reaped an increase in efficiencies from 57% to 91% since Board was implemented.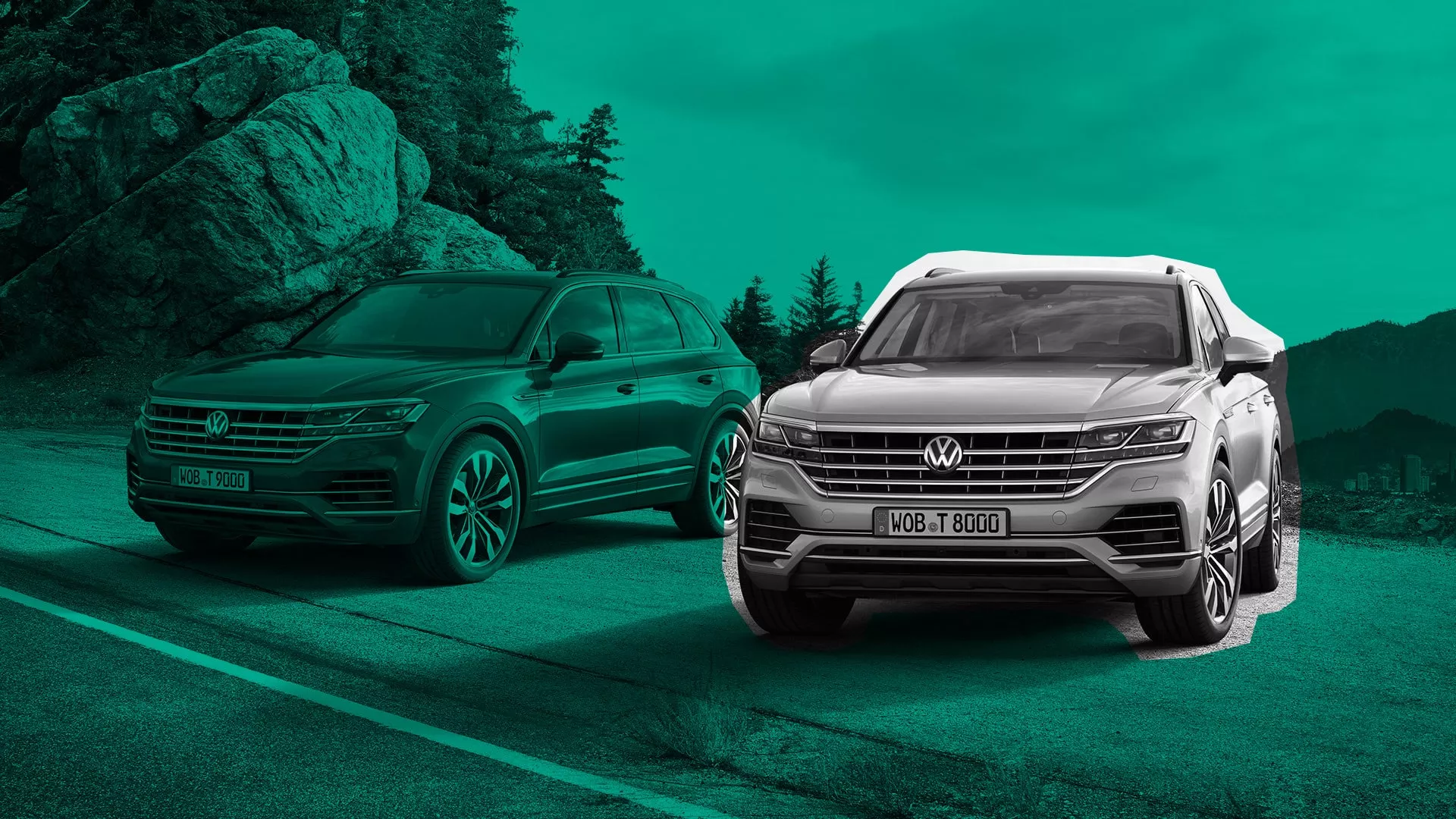 Financial Planning and Analysis resources
Explore more of Board's finance capabilities